Add
to blog posts for improved visitor engagement, SEO and lead gen.
Without VOOOZER: you're wondering how to engage visitors even more and grow your content marketing results, but your team is overwhelmed and can't produce more content any faster. With VOOOZER: you'll be publishing professional narrations of your blog posts effortlessly, people will listen to them and greater results will come. You'll be feeling like "this is game changing" and a sense of achievement will set in.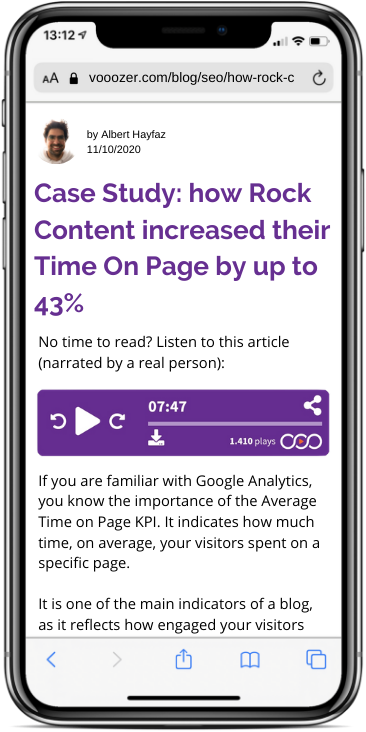 Your blog is better with our narrations.
15%+ organic traffic
43%+ avg. time on page
45%+ lead generation
Simple as that.
The

best performers

in content marketing are VOOOZER clients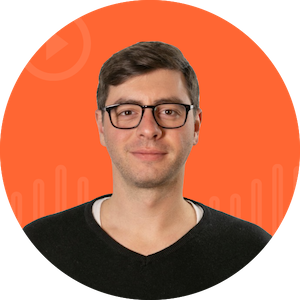 Alex Atkins Head of Growth at CXL
"I am very impressed with the VOOOZER platform. The process is intuitive and I can trust that each narration will be top-notch.
This is our first time testing out an all-in-one audio marketing solution and we're very happy we did.
I highly recommend VOOOZER to anyone seeking improved blog engagement and lead generation."

3.700+ KWs ranked Top 3
680+ blog posts narrated
"In addition to improving the user experience, we are also generating many leads with VOOOZER."

15.300+ KWs ranked Top 3
250+ blog posts narrated
"We have received countless incredible feedbacks that proved the value of having the audio version on our blog."

1.500+ KWs ranked Top 3
200+ blog posts narrated
"15% of the total leads generated in the first month of Audio Marketing strategy came from VOOOZER."

4.800+ KWs ranked Top 3
270+ blog posts narrated
"Audio posts have increased our visitors' engagement with our content, and that has improved our SEO."

2.400+ KWs ranked Top 3
120+ blog posts narrated
"Today, the figures show that about 21% of the leads captured through our blog come from Audio Marketing."
We were selected to be part of class #4 of the Google for Startups Residency Program, a program for promising companies in rapid growth stage.

This also means that our audio methodology will, for sure, improve your SEO.
83%

of people

can't

read everything they would like to on the internet

But we have the solution. Press play below and find out how we increase user engagement and lead generation.
We will show you how easy it is to have a fruitful Audio Marketing strategy with VOOOZER.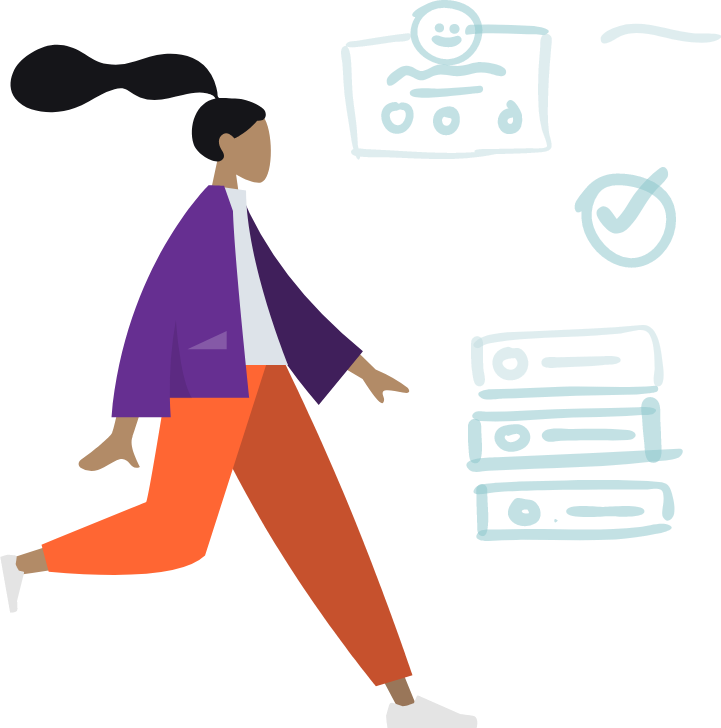 95%

of our narrations are

approved

straight away!
And we've already done more than 11,000 of them.
With our services, creating audio posts is easier than creating your own text content, which is why marketing experts love us.
See how it works,

step by step:
Get your audios fast and easy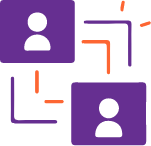 Order in less than 1 minute and receive the narration on our platform in 48 hours.
Easy to publish on your website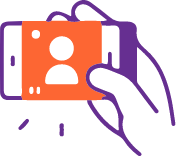 Copy our embed code and paste it on your page. It works on all platforms and AMP pages.

Visualize the results and easily report on the performance of the strategy.

Provide feedback on the narrations and quickly request adjustments if needed.
One person alone can successfully run our audio strategy dedicating less than 1 hour per month.
Software integrations

ready to go
*for more integrations, please consult our team
VOOOZER is the
best cost-benefit

solution to implement Audio Marketing in your content strategy

See more details about our all-in-one solution:
SERVICE
narration of blog posts
Professional narrators specialized in blog post narrations;
We offer voices that suit the tone of your brand;
Define how many words will be narrated each month;

Online ordering system;
Delivery time of up to 48 working hours;
Request narration adjustments through our platform;
Audios copyrights.
SOFTWARE
audio marketing platform
Hosting and streaming;
Lead generation and monitoring;
Leads database exporting;
Integrations with Zapier, HubSpot and more;
Integrations with Spotify and Google Podcasts;
Customizable responsive audio player;
Dashboard;
Premium Customer Success Service.
Shoot your questions and learn a new content strategy.
VOOOZER instantly impacts
two essential metrics

from Content Marketing strategies

+ Content
engagement
Audio posts reach audiences who would not consume your article by reading it, reducing bounce rate and increasing engagement simply because it is a passive content consumption format. It is much easier to hear content than to read it.
83% of users are unable to read everything they would like on the internet.
We never know how much of a blog post or ebook is being read, but we sure know how much of an audio is really consumed.

+ Qualified
leads
Our audio player provides solid consumption metrics so you can identify qualified leads who are really interested in your content and products/services.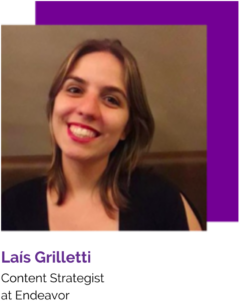 "To this day, I still remember an OKR meeting that we had: someone asked what VOOOZER was, we explained it, they asked how much each audio cost, and at the end they said: put it on the entire portal, this is wonderful!"
"The results were impressive. Besides helping to increase our Time on Page (one of the main SEO factors), the value it generated with our visitors was absolutely relevant!"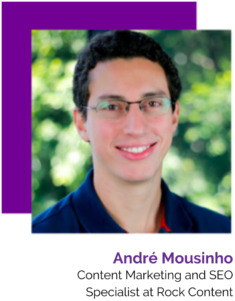 Frequently asked questions for the
VOOOZER

team answered in a simple way
Subscription to the audio marketing platform for you to store, distribute, manage and analyze your audio content and results; audio player with a lead generation feature; integrations to other softwares (e.g. Zapier, HubSpot, RD Station, Spotify and Google Podcasts).
Blog posts, articles and ebooks narrations for you to increase the distribution and reach of your content without having to worry about hiring or training narrators.
According to extensive testing with references from the Digital Marketing market, such as GetResponse, CXL, RD Station, Rock Content, and in addition to the results of a long list of customers, we have the following expected benefits:
Increased reach and content distribution
Increased visitor engagement
Average Time on Page increase
SEO improvement
Increased lead generation
Improved lead qualification
Visitors loyalty
To find out more details and quantitative results, check out our Case Studies.
When hiring, you set how many words will be narrated monthly.
Month by month, you order the narrations directly through our platform, using a simple form, specifying the deadline for when you want to receive the narration and any additional information.
We will deliver the audios within 2 business days (48 working hours).
You are notified by email when a narration is ready and, if necessary, you can request a review/edit of the audio.
If you don't use all your words balance in a given month, it's pushed for the next month so you never lose any words.
Among many things, our platform allows you to:
Store and manage your audio content
Distribute your audio content through our audio player
Capture and monitor leads through our player
Order and review narrations quickly and easily
Track the results of your audio content
Export data for further analysis
Send captured leads automatically to Zapier, HubSpot and/or RD Station
Distribute your audios automatically through Spotify and Google Podcasts
We have monthly and yearly plans (with a great 25% discount).
Each plan may include:
Audio Platform
Customer Success Service
Monthly narrations
The values will vary according to the amount of words you would like per month.
You can order narrations of different sizes within the total word balance in your account.
You can hire only the platform if you produce your audio content internally, but you cannot hire only the narrations, since all the operation of ordering and approving narrations is done via the platform.
The minimum period for hire is one month, but if you choose to pay annually you have 2 huge perks:
25% discount
The availability to order the total of words in your 12 months plan. For example, if you choose the 5,000 words plan, instead of receiving the 5,000 words credit month by month, you get the 60,000 total words credit right on day one.
If you are on a monthly payment plan, you can cancel at any time and you won't have to pay for the next month. What is already paid for can't be refunded.
If you opted for the annual payment, you can cancel but what is already paid for can't be refunded as well.