Discover how Primesoft converted 2% of blog posts traffic into leads, without exceeding their cost per lead limit
Check out what you will learn from this case study
If you don't want to read everything, go straight to the results achieved by CLICKING HERE
If your company has a content marketing strategy and an active blog, just like Primesoft, we strongly recommend that you see this case study and the results achieved – especially if your company publishes 8 blog posts per month or more. You will see results of the VOOOZER Audio Marketing methodology applied by Primesoft. Stay tuned and understand:
How we converted 2% of blog posts traffic into leads
How VOOOZER complete solution was essential to achieve these results without much additional work
About Primesoft
Primesoft is a virtual study environment for the bar exam and offers services and content to the Bachelor of Law in all phases of their preparation, that is, from the discovery of the exam, to the resources, going through the objective and practical exams.
The Mission of Primesoft is to offer excellent legal knowledge and services to Brazilian law graduates, through innovative technology combined with an effective teaching-learning process, aiming at their approval in the bar exam.
Challenges & Goals
When Primesoft first sought out VOOOZER at the end of 2018, the challenge was to generate more leads through their blog, respecting the defined cost per lead limit. This focus on generating more leads through audio ended up bringing surprising benefits of engagement and SEO as well.
Solution
The Primesoft and VOOOZER partnership started with the standard focus: understanding the content marketing strategy applied, the main objectives and analyzing opportunities to take advantage of the audio potential in the current strategy. Based on the diagnosis:
Primesoft started to order and publish 8 narrations of audio posts per month – 100% human narrations with quality standards;
the lead generation exclusive to the VOOOZER player was implemented since the beginning of the strategy;
and thus, Primesoft converted 2% of blog posts traffic into leads, without exceeding their cost per lead goal.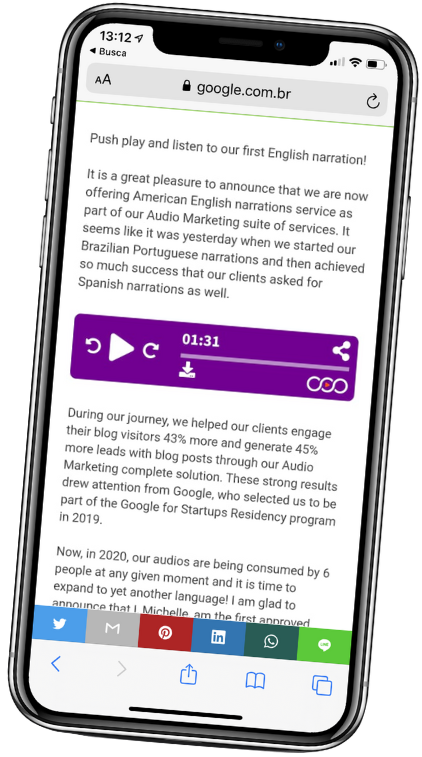 Main Highlights
Blog visitors more satisfied and praising the option of audio in the comments of articles and on social networks;
2.0% of unique visitors who consumed the audio (lead generation feature active);
00:03:21 Average Listen with audios;
39.1% of Complete Streams;
Engagement Multiplier of 211 – for each minute of published audio, 211 minutes of engagement are generated;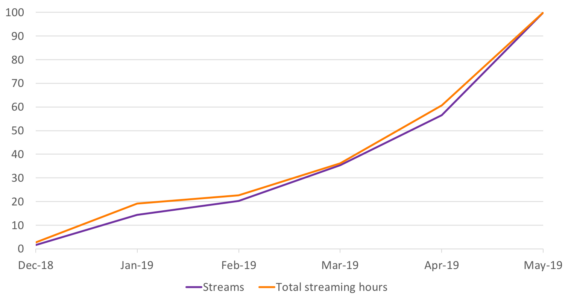 Testimonial
"We first got to know VOOOZER at the RD Summit 2018 and, from then on, we started a very positive partnership for Primesoft.
Our objectives when hiring VOOOZER services were very clear: to improve the accessibility of our Blog; increase the user time spent browsing our blog posts and to generate more leads.
In all three spheres, we had positive results, which is why we are very satisfied with the partnership.
In addition to the results, it is worth noting that the VOOOZER platform is very easy to handle and the narrators always do an excellent job.
Many thanks to the entire VOOOZER team!"
Fernando Barcellos – Marketing Analyst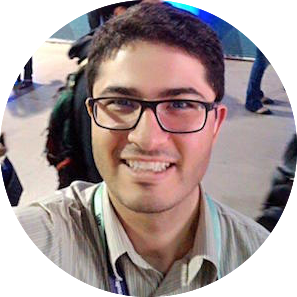 Closing thoughts
It is worth remembering that the VOOOZER Audio Posts methodology is as accessible as having a blog. If your company has a blog and several articles published, you can also order our human narrations to publish directly in your articles with our exclusive player and enhance the results of the content you already have.